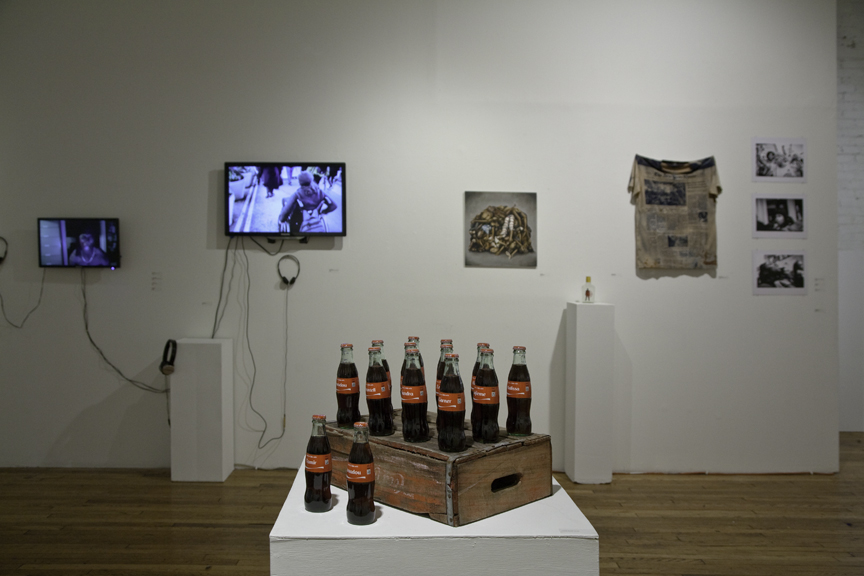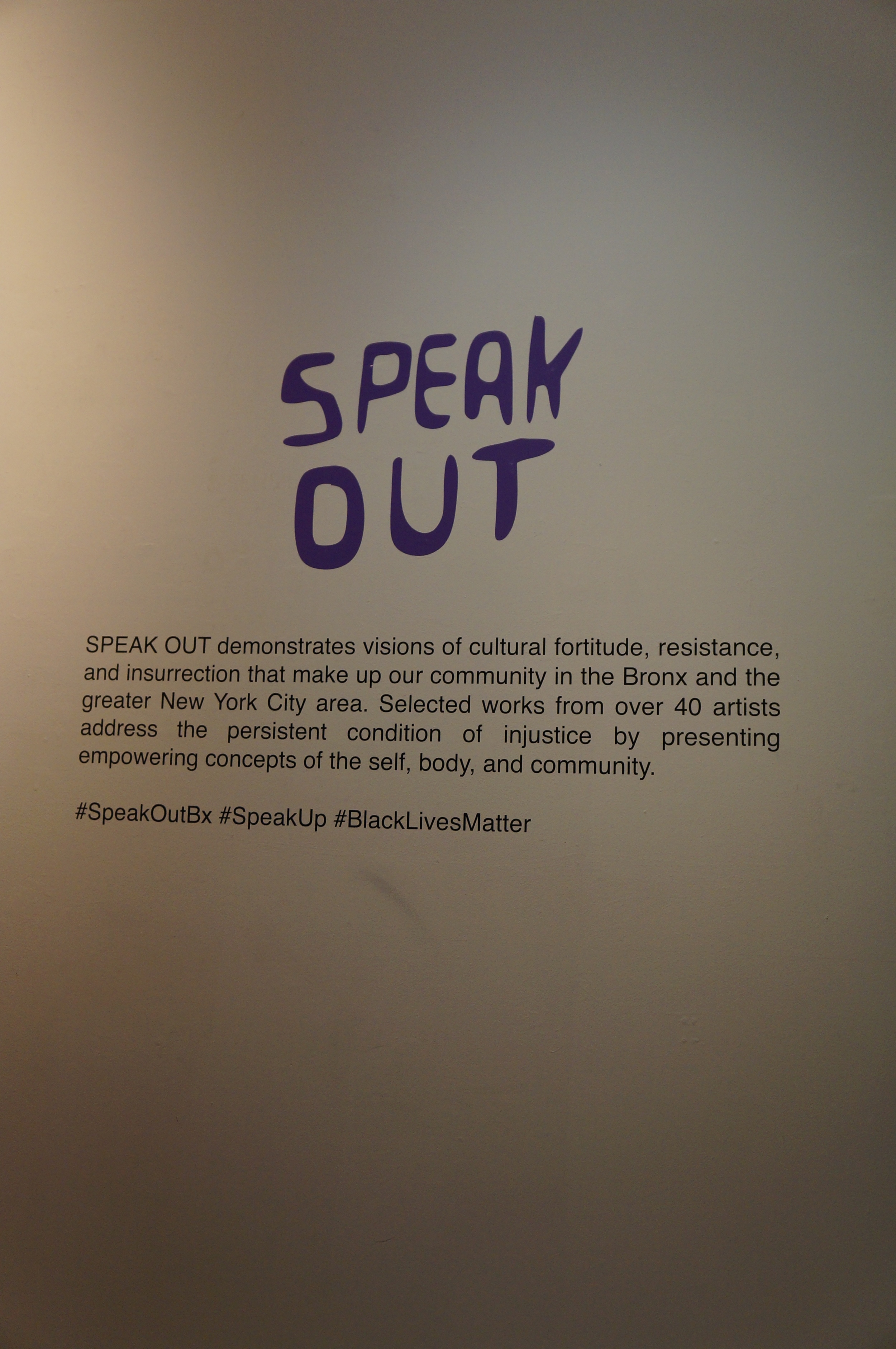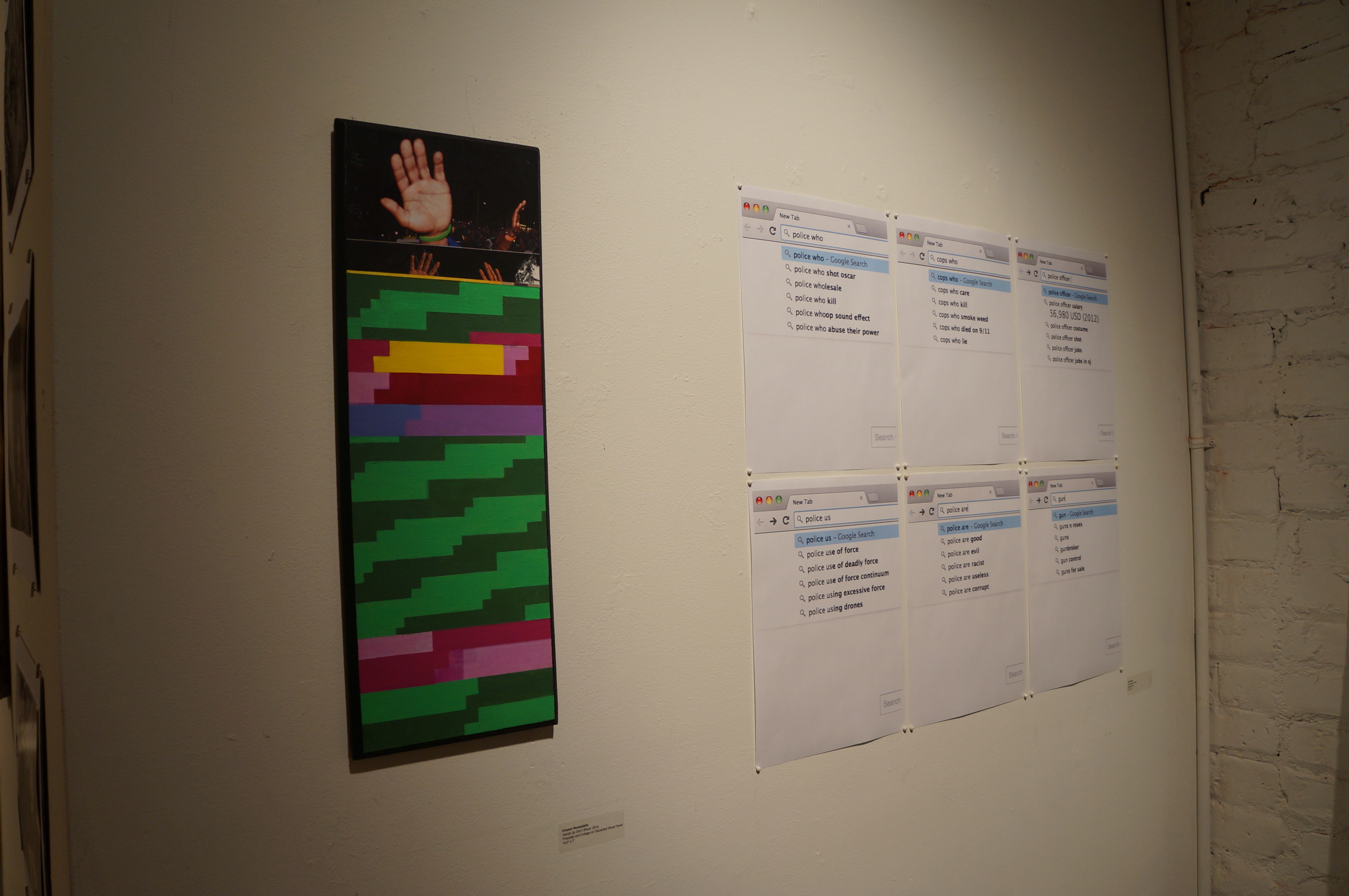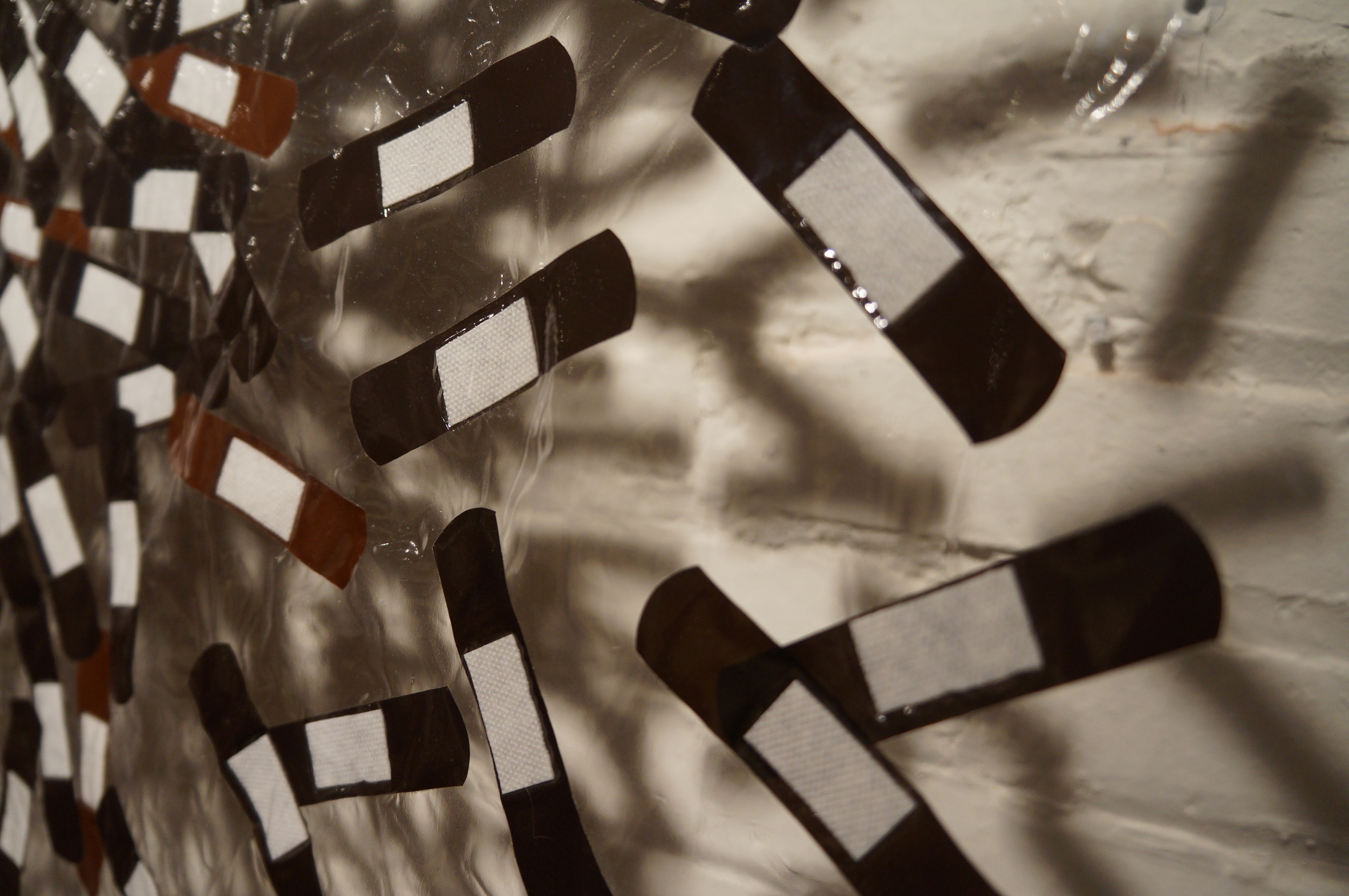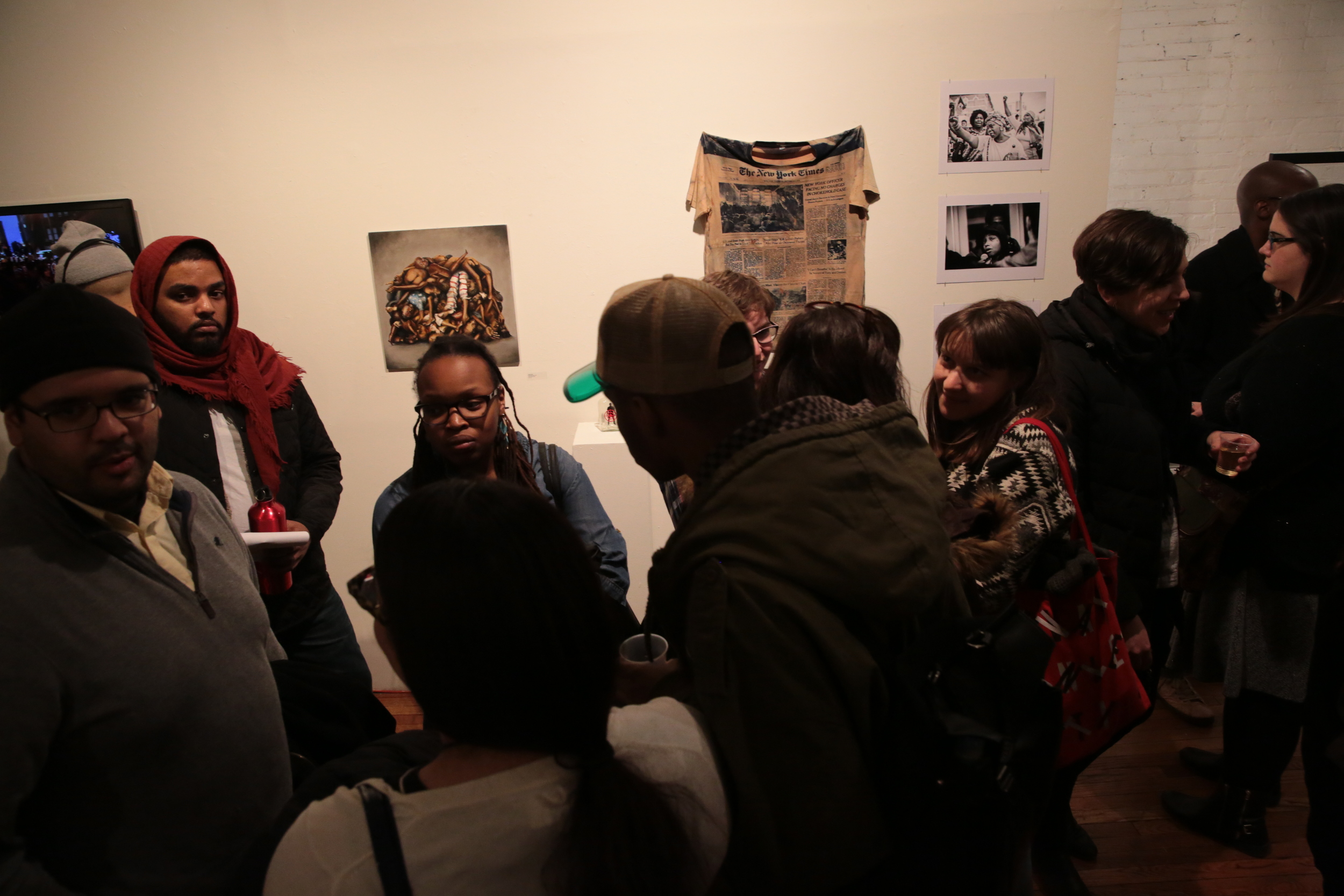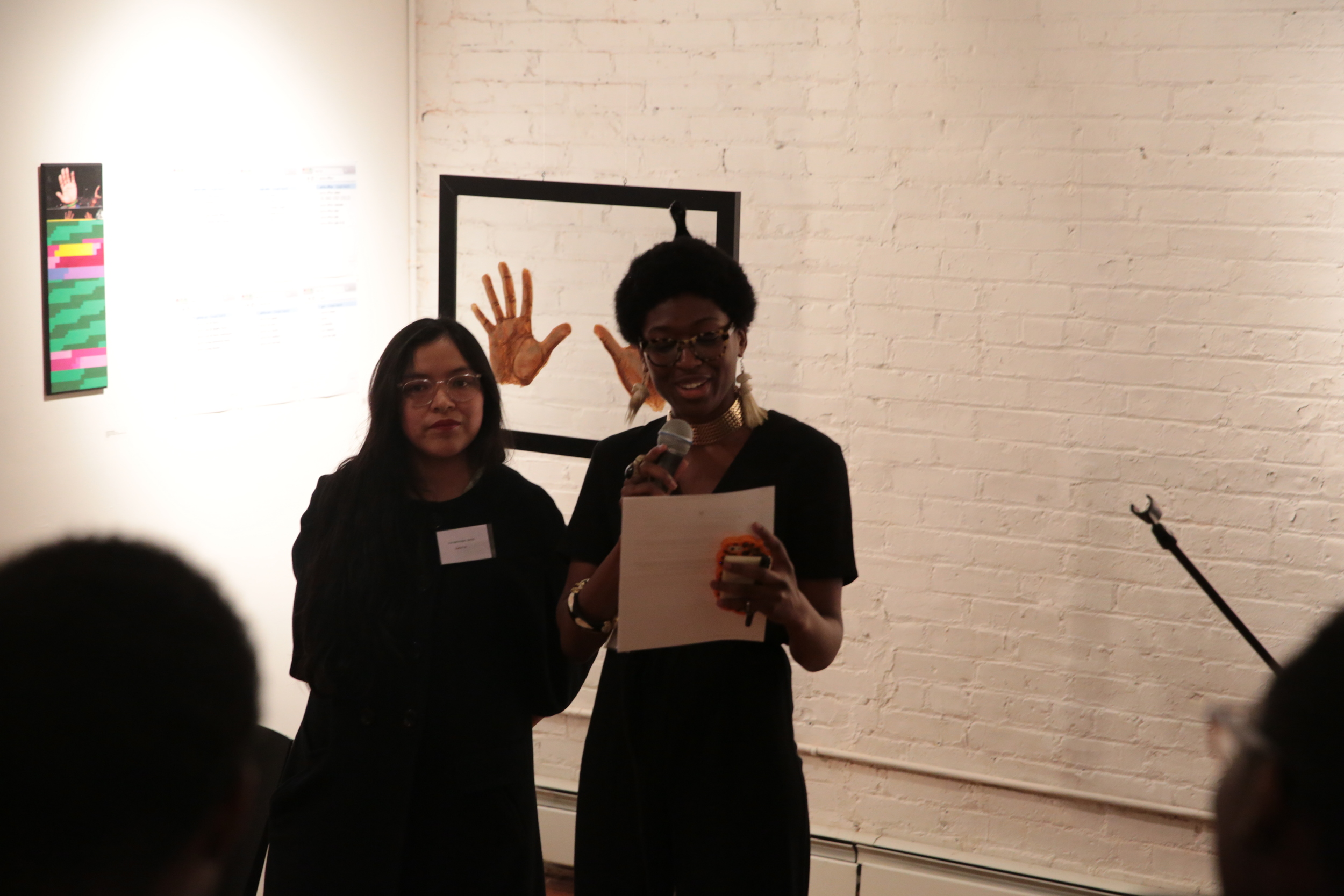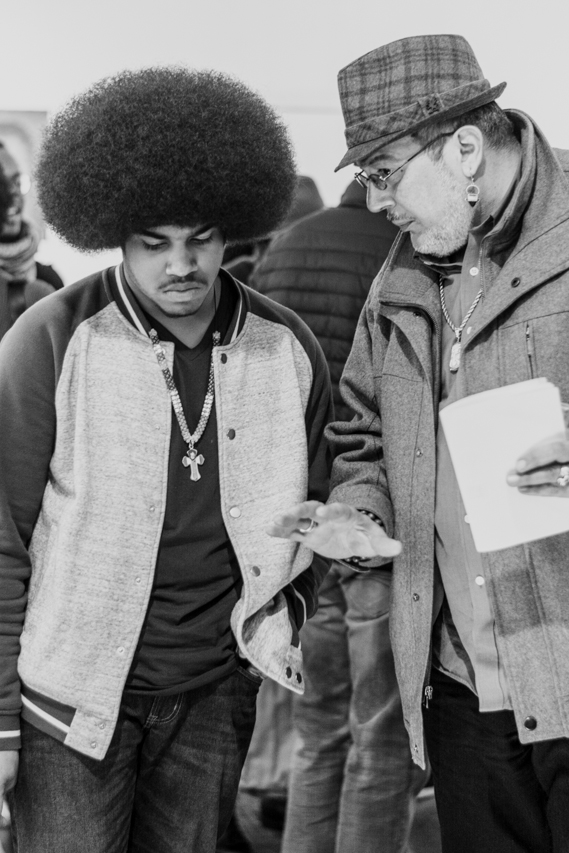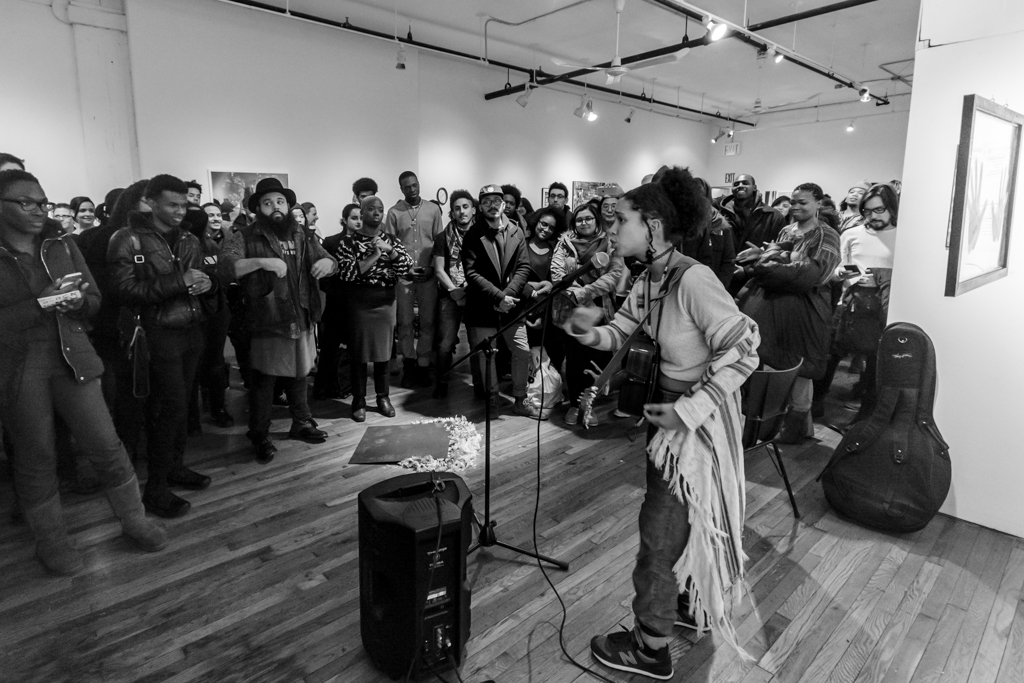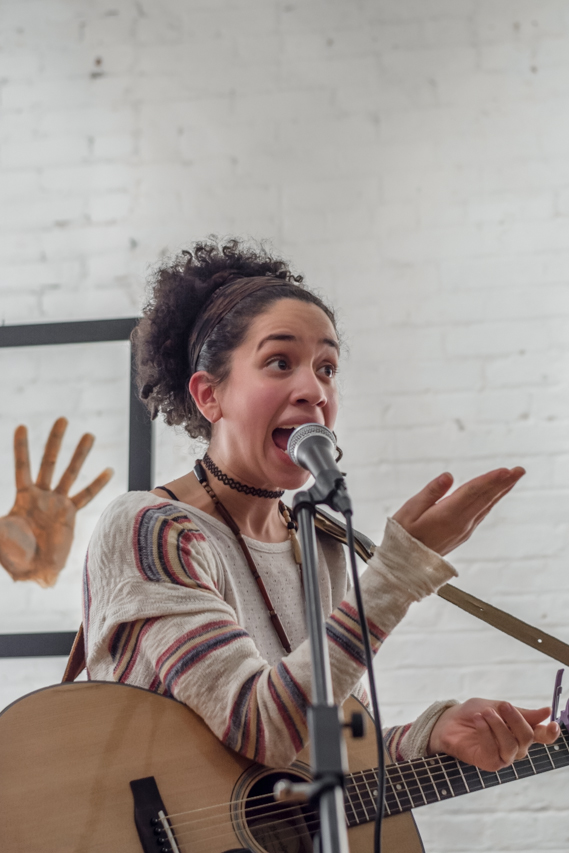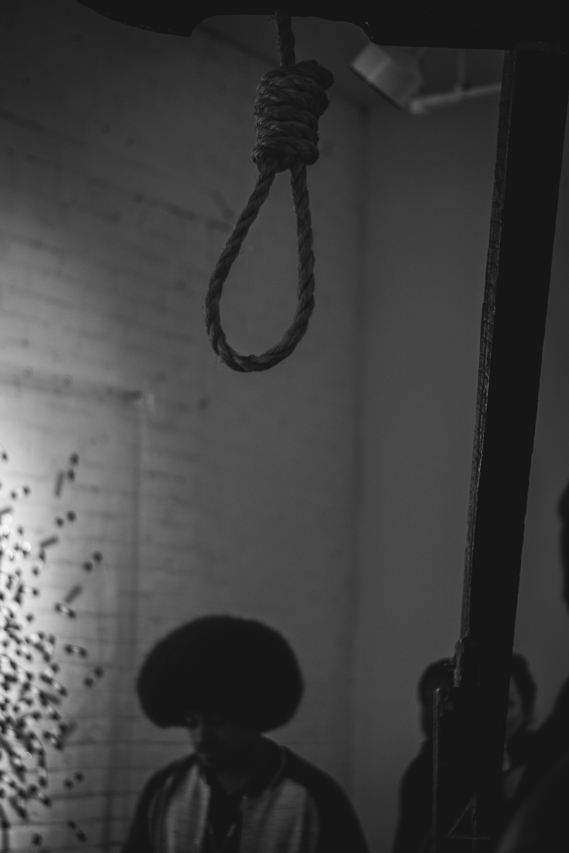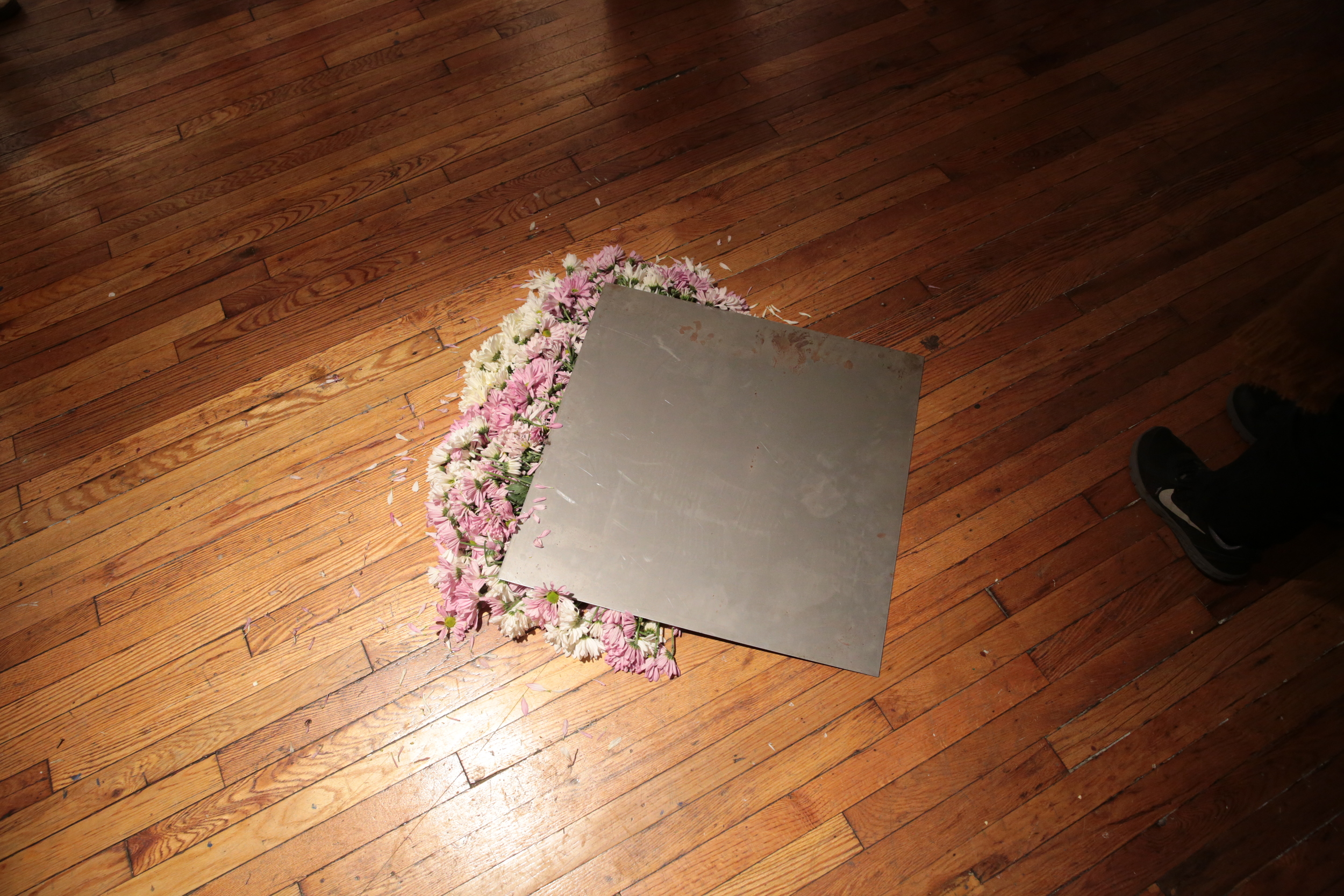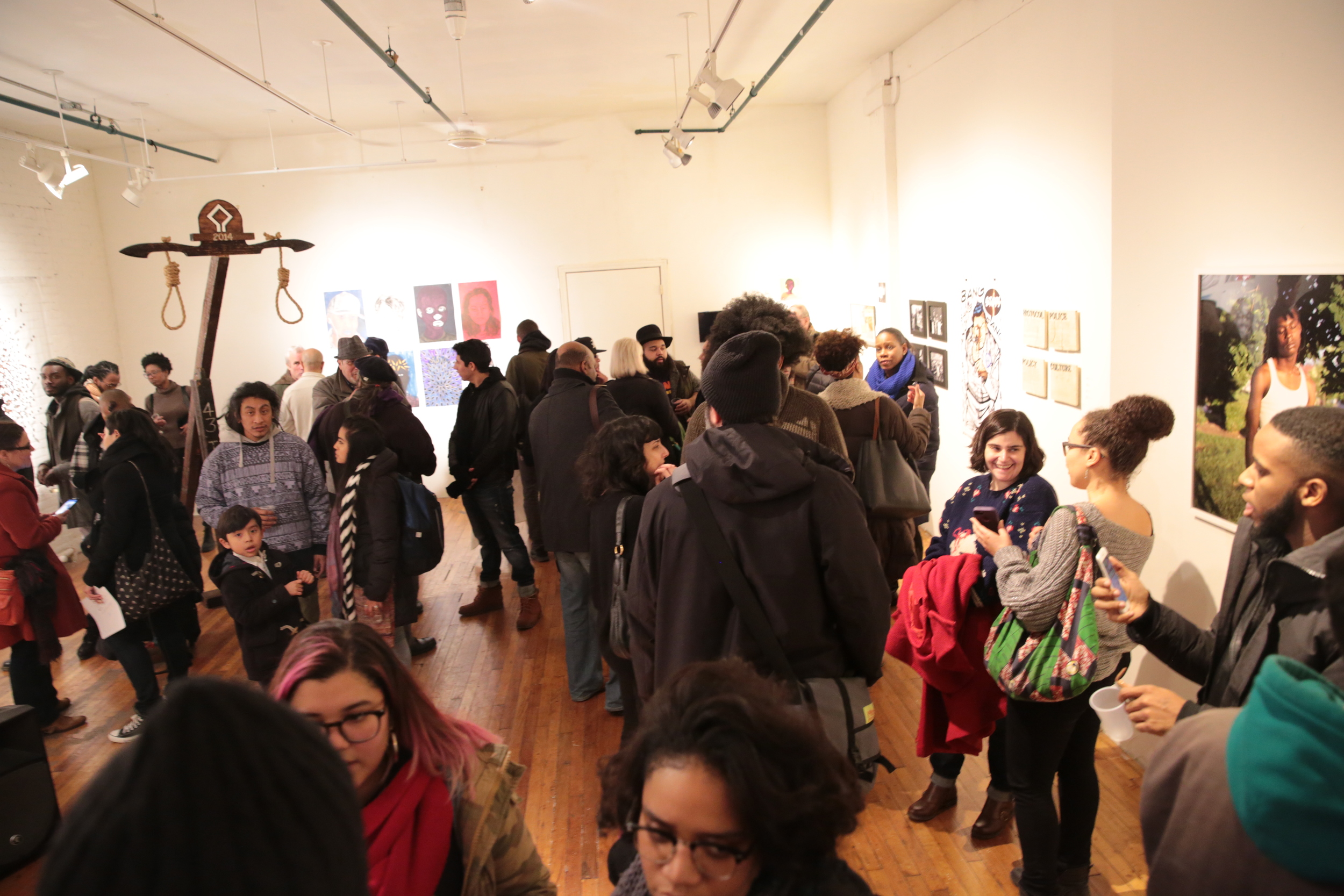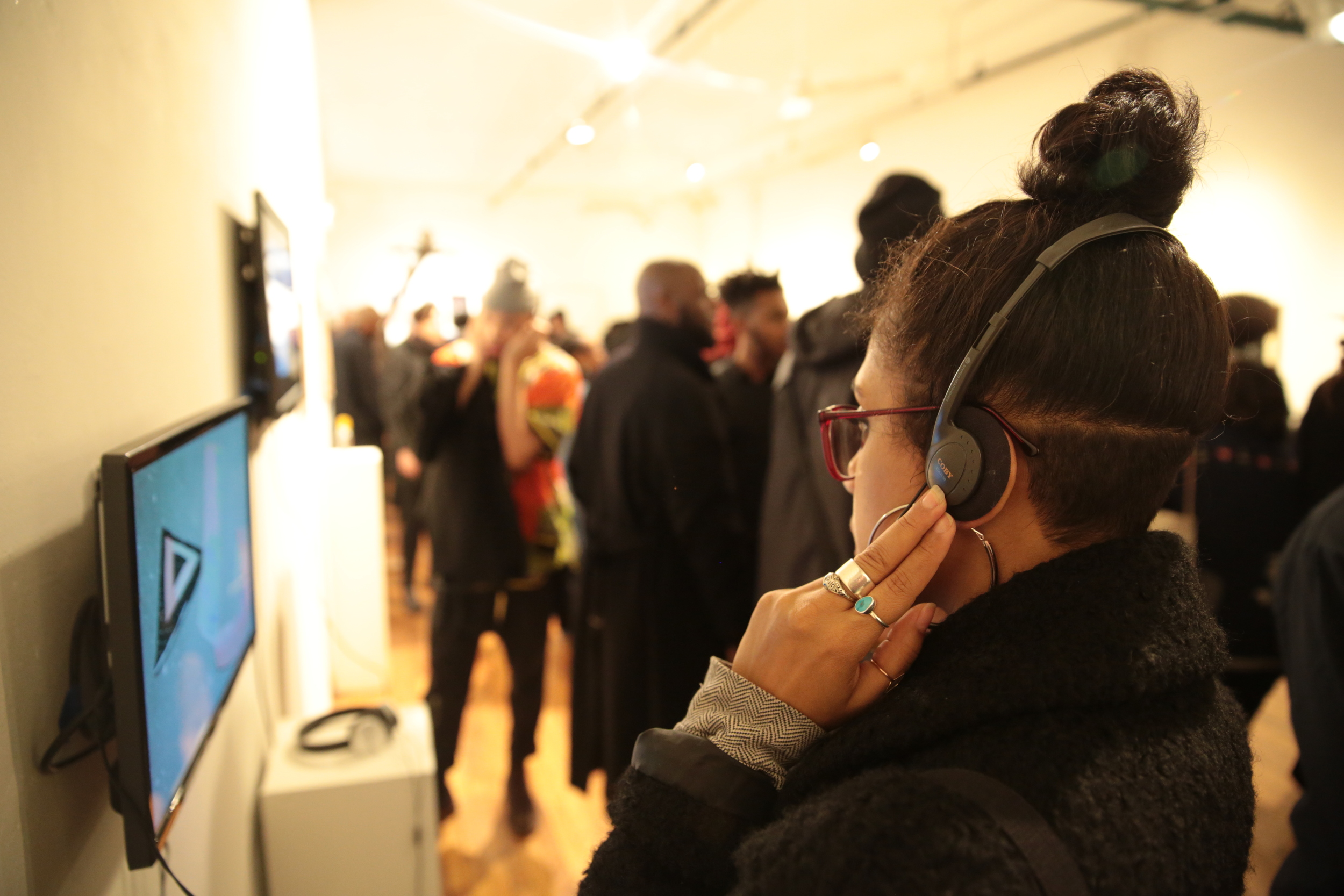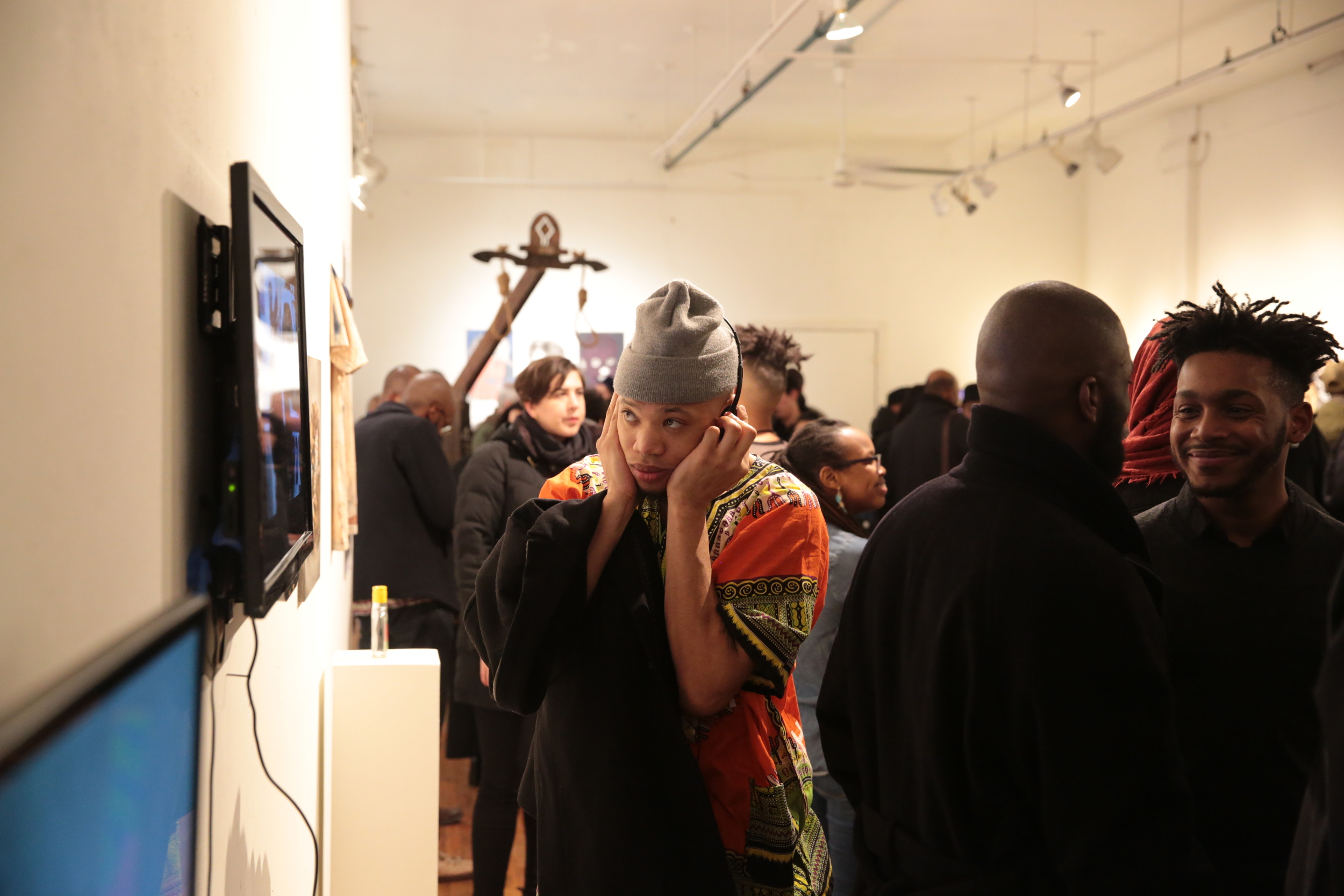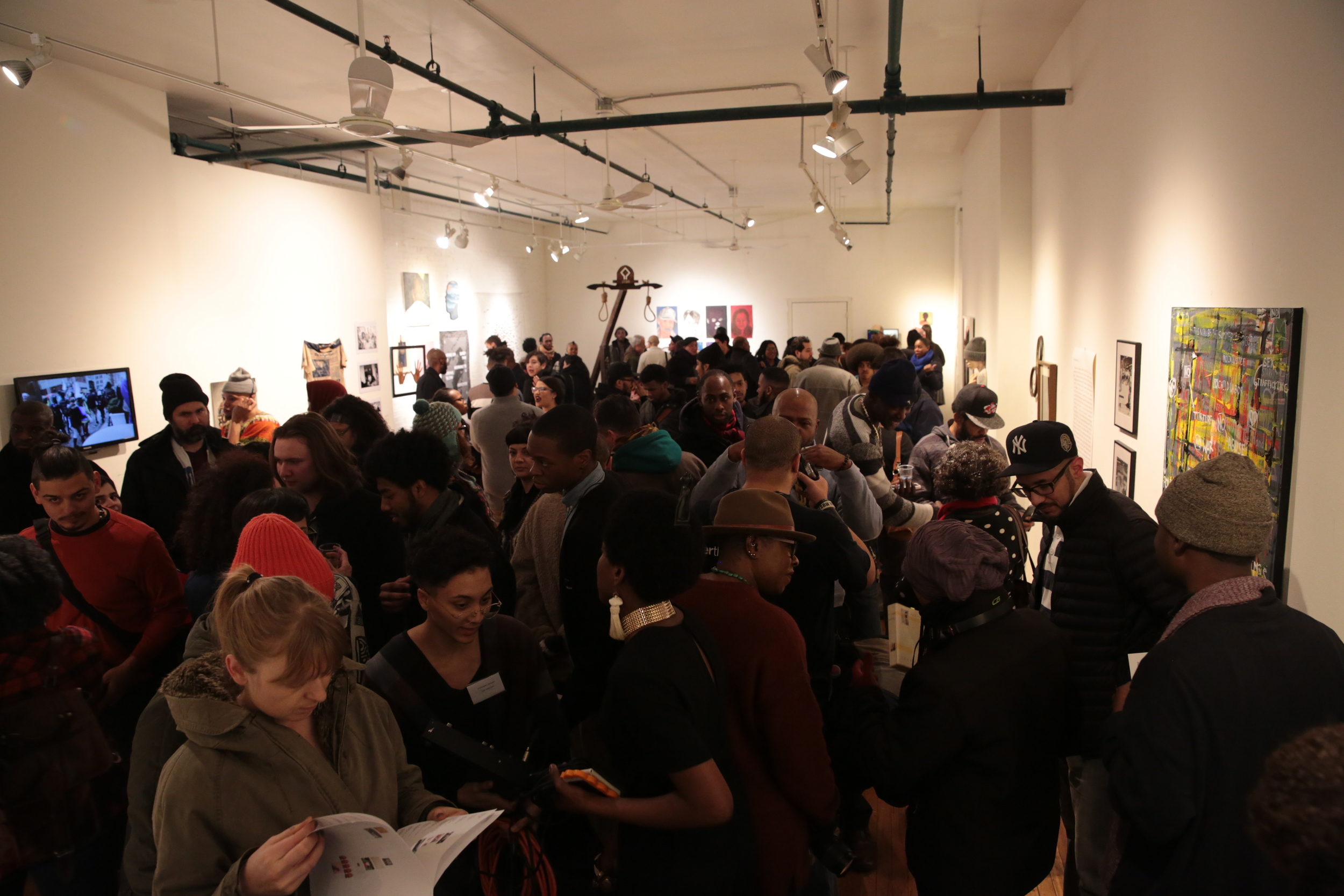 SPEAK OUT
SPEAK OUT demonstrates the persistent visions of cultural fortitude, resistance, and insurrection that make up our community in the Bronx and the greater New York City. In a borough with a rich history of resistance and community organizing, we are honored to produce this exhibition at BronxArtSpace at the start of a new year in the post-no indictment era, contemplating a justice system in the United States that is clearly unjust.
Artworks and performances address legacies of injustice, offer alternatives to institutional racism, and present empowering and honest images of the self, body, community, and reality that affirm that #BlackLivesMatter.
James Baldwin states "the most dangerous creation of any society is the man who has nothing to lose." A culture that deprives Black and Brown women and men of educational opportunities, housing, human equity, sexual, gender, and financial, protection leaves nothing more to lose. SPEAK OUT strives to acknowledge and further legitimize the pain and anger while also sparking concepts for a greater future.
Speak Up, Speak Out
Curated by Linda Cunningham, Eva Mayhabal Davis, and Dalaeja Foreman
Atikur Abdul, John Ahearn, Antonia Andrioti, Aileen Bassis, Thom Bess, Janet Braun-Reinitz, Michael Paul Britto, Suzanne Broughel, Lex Brown, Walter Cruz, Joseph Archie Cuillier III, Richel M. Cuyler, Tasha Dougé, Dominique Duroseau, John Edmonds, Nicky Enright, Jay Espy, Adam Farcus, Shelley Feinerman, William Folchi, Cacy Forgenie, Alvaro G. Franco, Jonathan Gardenhire, Camilo Godoy, Josué Guarionex, Christopher Hill, Ariel Jackson, Daniel Johnson, Gauntam Kansara, Pat Lamanna, Erin Lefevre, Joe Lewis, Rafael Melendez, Traci J. Molloy, Kaytea Petro, Michael Pribich, Dennis RedMoon Darkeem, Vincent Romaniello, Jaffia Royes, Tajh Rust, Alex Seel, Rudy Shepherd, Spencer Washington, Cinnamon Willis, Quay Quinn Wolf, Lachell C. Workman, Allison Yasukawa, Michael Young
Guest Curators took over BAS instagram page throughout the exhibition:
Eva Mayhabal Davis is a curator, educator, and producer dedicated to creating multifaceted, bilingual, and inclusive experiences in art spaces. Davis has worked through art education at the Solomon R. Guggenheim Museum and the Henry Art Gallery as well as in curatorial at the Bronx Museum of Arts. A recent alumni of No Longer Empty, NLE Curatorial Lab 2015.
Dalaeja Foreman is a curator, community organizer, first generation Caribbean-American and Brooklyn native. Her curatorial practice seeks to combat misconceptions of oppressed people and resistance through direct action, cultural esteem and the arts. Dalaeja graduated from the Visual Presentation and Exhibition Design program at the Fashion Institute of Technology, SUNY. A recent alumni of No Longer Empty, NLE Curatorial Lab 2015.
BronxArtSpace fosters arts education in the South Bronx through exhibitions of underrepresented artists from the Bronx and around the world. The gallery is a sponsored project of Fractured Atlas, a non-profit arts service organization, and is supported in part by public funds from NYC Department of Cultural Affairs in Partnership with City Council, the New York State Council on the Arts, and the New Yankee Stadium Benefits Fund.
Programs
January 20, 2016
Opening Reception, Poetry/Freestyle Performance by Jay Espy, Rosangelia Lopez & Spencer Washington
February 3, 2016
The Bronx Trolley: Curatorial Walk-thru with Dalaeja Foreman
February 11, 2016
Fannie Lou Hamer Student Panel on Police Brutality
Panel discussion moderated by curator Dalaeja Foreman and artist Traci Molloy with students, alumni and teachers of Fannie Lou Hamer High School, about police brutality toward young people.
The discussion will encourage panelists to answer the following questions: What do you know about this country's history of oppression?
How does racism impact your life?
What is your experience with police?
Are you angry at what's happening? and more..
Feb 12, 2016
#PEAKBLACKNESS a Multi-sensory Performance by Richel Cuyler New Performance Art Activism Piece by Richel Cuyler
Please join us at BronxArtSpace as part of the exhibition Speak Out Friday February 12th @ 6:30PM
#PEAKBLACKNESS is a collection of multiple forms of interdisciplinary performance art: fully composed songs, freestyle dance, digital im- agery, acting, poetry, traditional African and Diasporic rituals, and live art to paint the complicated picture of the life of an African American woman living in the age of #BlackLivesMatter.
#PEACKBLACKNESS will consist of five vignettes, all of which employ a combination of different media and common motifs associated with African American culture, and by default of exploitation in America, popular culture. This show is intended for adult audiences; viewer/partici- pant discretion is advised.
PERFORMERS:
Richel Cuyler – Performer
Kwabena Safo-Agyekum – Performer
Julian Klepper – Main Player (Master of Ceremonies/Performer) Tariq Allen – Trumpeter
Sean Blair – Bassist
Shawn Lane – Artist
Jordan Russell – Videographer
February 13, 2016
Community Imagining co-facilitated by USDAC-NYC Field Office and Five Boro Story Project
Join us in imagining a liberated society that has put an end to police violence and where Black lives truly matter. Through a story circle, community mapping, and neighborhood "love letter" writing, we'll share our stories and ideas, and imagine the ideal future we are fighting for the first step towards making it reality.
This Imagining aims to affirm and strengthen local community by inviting participants to express love for the neighborhood in a collaborative- ly composed "South Bronx Love Letter." Participants will unleash their creativity as they work collectively to envision a society that upholds human dignity towards restorative justice.
This event is part of BronxArtSpace's show "Speak Out", an exhibition in response to the continued failure of the US to protect its Black citizens from police discrimination and violence.
FREE EVENT
About the partners:
The U.S. Department of Arts and Culture (USDAC) is NOT A GOVERNMENT AGENCY. It is the nation's newest people-powered department, founded on the truth that art and culture are our most powerful and under-tapped resources for social change.
The Five Boro Story Project produces community events that bring New Yorkers together through sharing stories and art inspired by our neighborhoods. In 2016 we are presenting "South Bronx Love Letter," a series that showcases storytellers, artists, and community members sharing their love for the Bronx through true life stories, poetry and art.
February 19, 2016
Closing Reception and Open Mic
Performances by Lex Brown, Camilo Godoy, Indigo Junkies and Pat Lamanna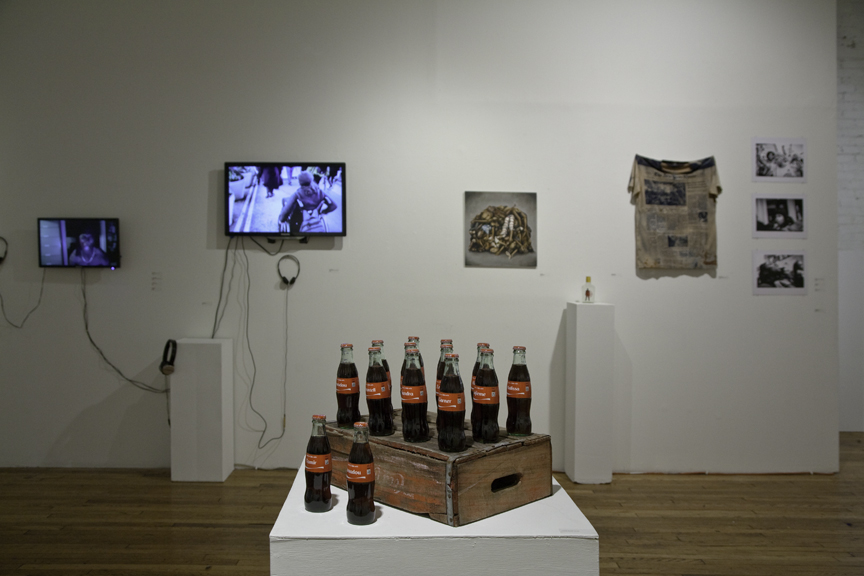 Installation Photo(s): Adrienne Rose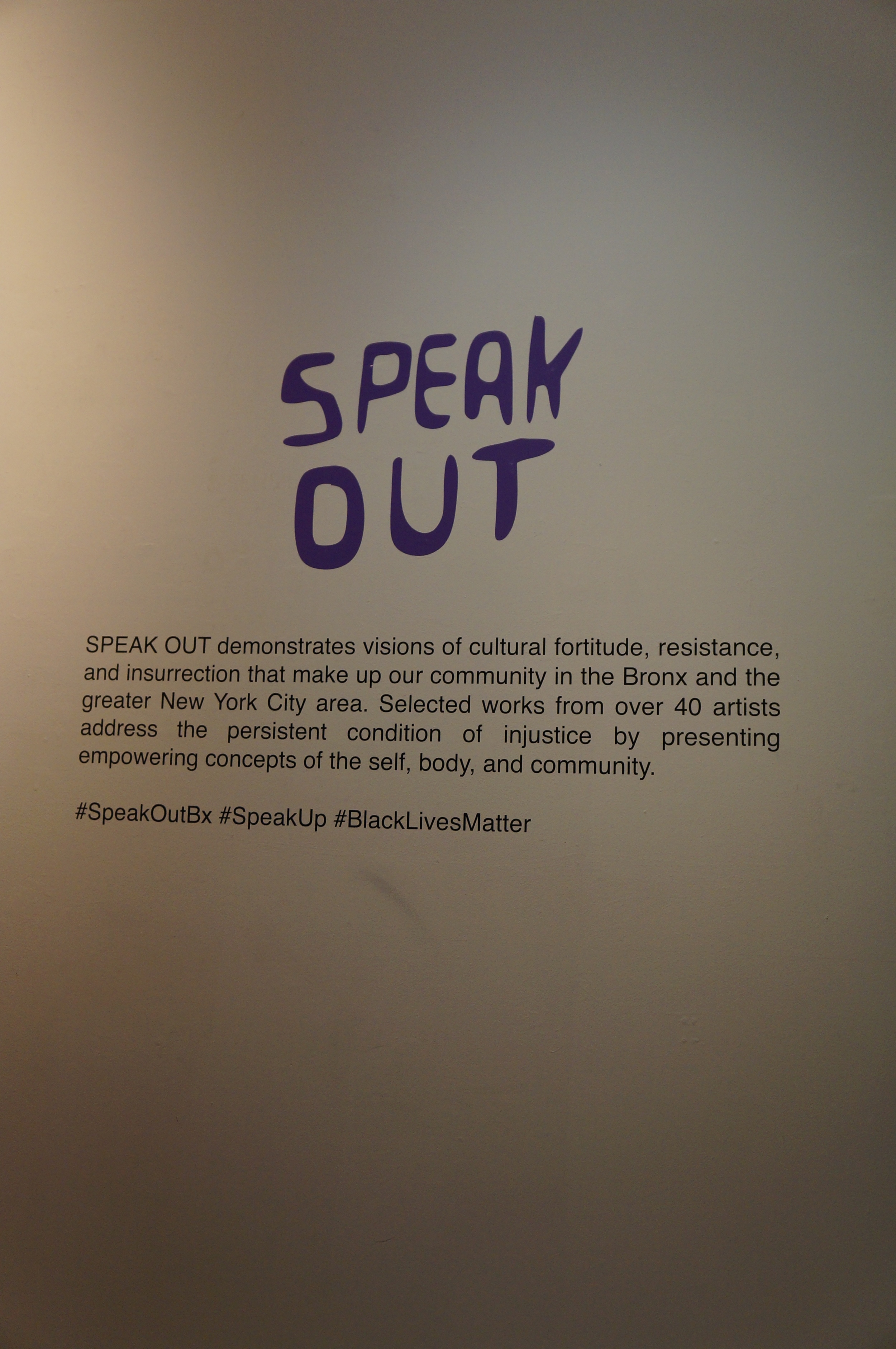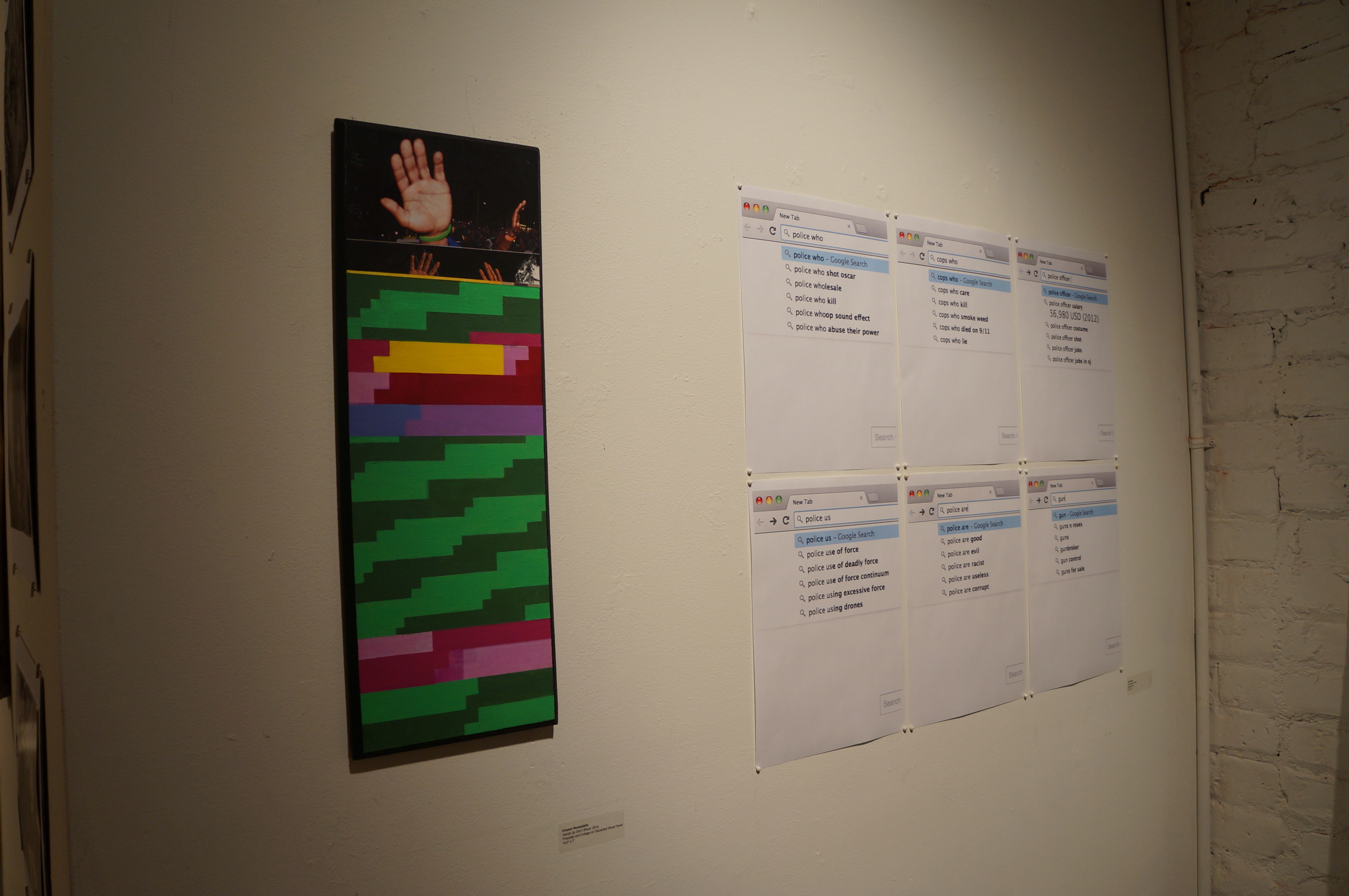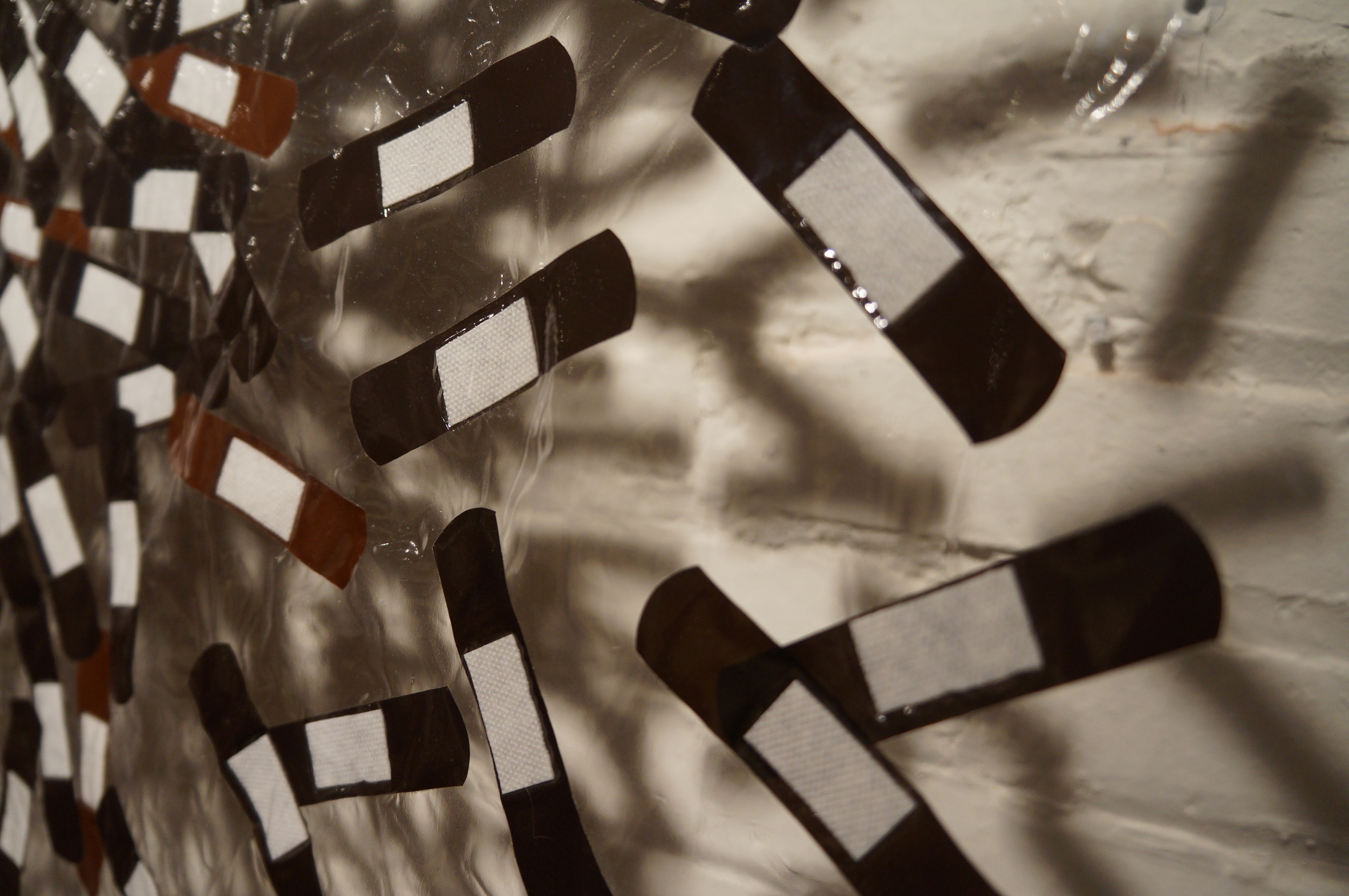 Photo(s): Alex Seel
Courtesy of Order Vision Productions for BronxArtSpace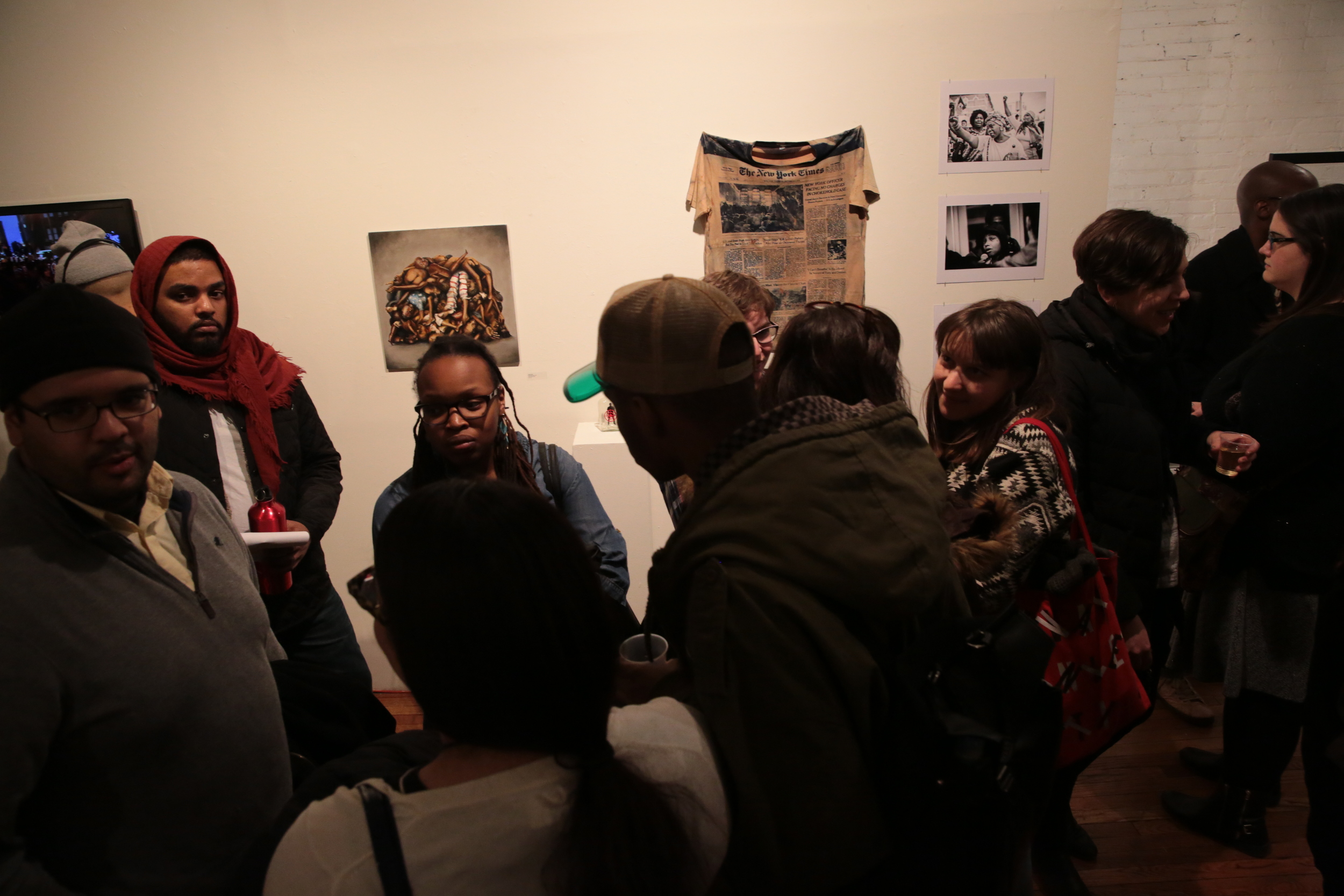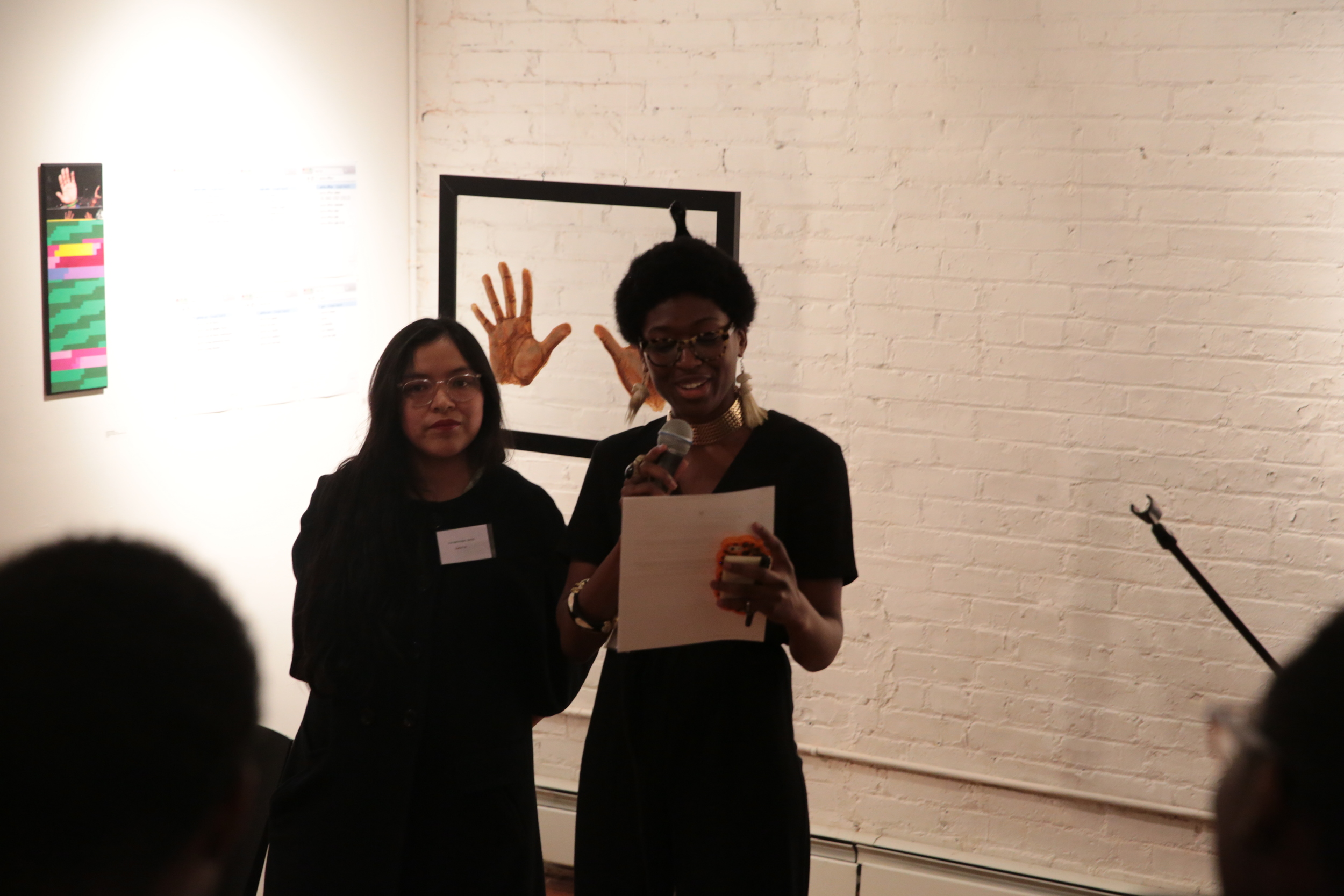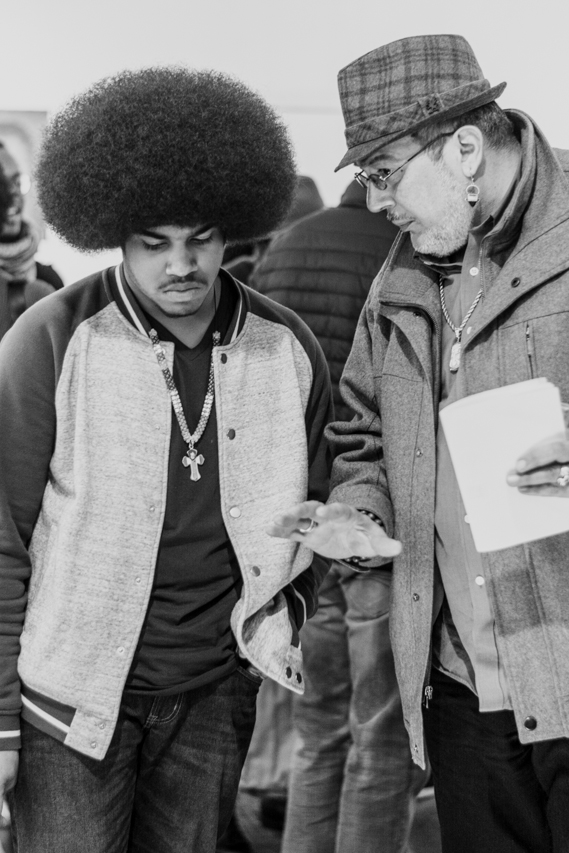 Opening Reception
Opening Night from SPEAK OUT
Curated by Linda Cunningham, Eva Mayhabal Davis, and Dalaeja Foreman
January 20 - February 20, 2016
Bronx Art Space
305 E 140th Street #1 Bronx, NY 10454
Photo(s): Antonio Rodriguez